Making A Statement With Unusual Engagement Rings
Engagement Ring Bands are a precious way to show your love for another person. Whether you prefer traditional diamonds or something more unique, there's no shortage of options when it comes to creating the perfect engagement ring. Here are some ideas to help inspire your own unique designs:
Stackable rings – Combine two or more rings of different metals
Stackable rings are a great way to create a unique look. By combining two or more rings of different metals and stones, you can make your engagement ring look like it was made by hand.
For example: If you have one ring that is gold and one that is silver, then you could stack those together on top of each other without any interference between the two pieces because they're not touching each other at all. You can also choose multiple metals such as platinum and palladium for an even more luxurious feel!
There are many ways to choose which metal combinations will work best for your individual style so do some research before diving into this process too deep–you don't want any surprises later down the road!
Colored gemstone – Choose a gemstone of your favorite color to make your ring stand out.
This is the easiest way to make your Unique Engagement Rings stand out and make a statement. If you want to choose an odd-colored gemstone, look for one that is not too large or small. Also, avoid choosing any expensive stones as they are harder to store and will end up costing more than necessary. Choose common gems such as amethyst, citrine and aqua sapphire instead of diamonds for example because these are less expensive than diamonds but still look beautiful when set into jewelry pieces like the ones shown below: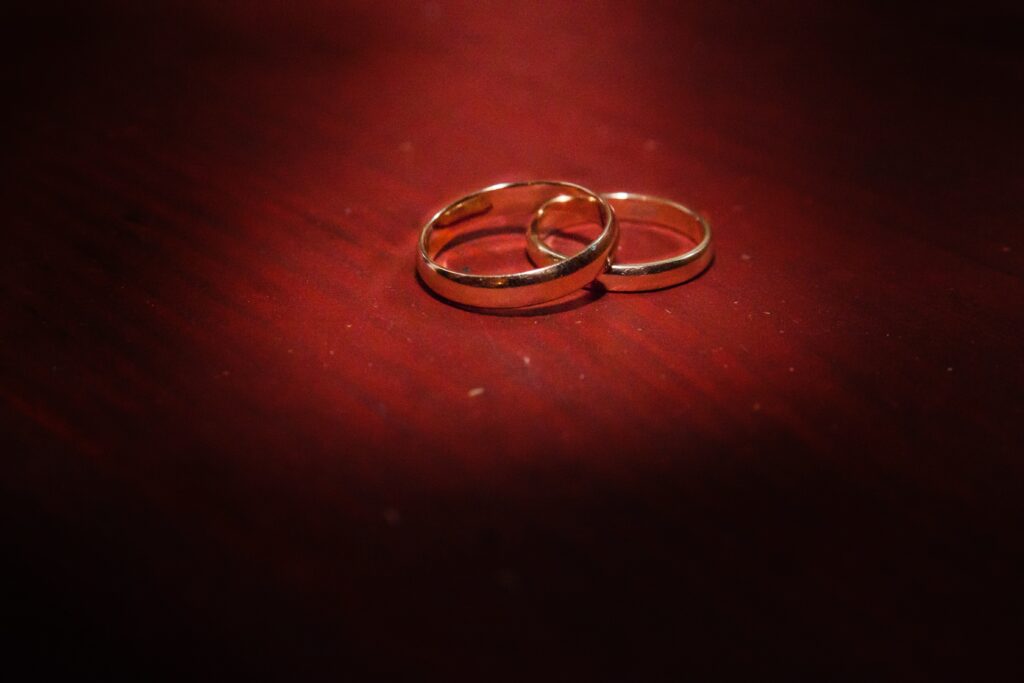 Vintage-inspired – Incorporate vintage details like milgrain and filigree into your design.
Vintage-inspired Engagement Rings Sets are a great way to add style and sophistication to your design. Incorporate vintage details like milgrain and filigree into your design.
Milgrain will give an antique look, while filigree can be used for a more luxurious look. Here are some ways you can incorporate these elements:
Milgrain – You can use milgrain on the back of your ring's shank (the part inside), which will create a vintage feel. If you want something more ornate, try using it around the edges of your band instead!
Mixed metals – Combine yellow gold, white gold, and rose gold for a unique look.
Mixed metals – Combine yellow gold, white gold, and rose gold for a unique look.
Yellow and rose gold are both bright and fun. They can be combined to create an amazing statement piece that will stand out in any crowd.
White gold is also bold enough to mix with other metals to give you a unique look!
Pave setting – Small diamonds are set close together to make your ring sparkle.
The most common setting for diamonds is a pavé setting. This type of setting consists of small stones that are set close together, and this creates a sparkle effect on your diamond. To create this effect, you need to have at least three stones in your ring with different shapes and sizes. If you want to go even further with your statement piece, consider adding another layer by setting some larger or colored stones as well!
Bezel setting – Bezel-set rings are delicate and perfect for those who lead active lifestyles.
Bezel setting is a popular style for Engagement Rings Sets. It's a small ring with a bezel set into the band, which means that you can wear it every day without worrying about breaking or losing it. Bezel-set rings are delicate, yet durable enough to withstand daily wear and tear.
If you're looking for an unconventional, bold statement piece that will make all eyes turn towards your hand every time they see it on your finger–bezel setting may be just what you need!
Diamond cluster – Create a unique look with a cluster of diamonds instead of one large stone.
A cluster of diamonds is a great way to make a statement. You can use them in any setting, but they are especially popular when you have multiple stones of varying sizes and shapes. Here are some examples:
Cluster with smaller diamonds in a bezel setting – this looks like an old-fashioned engagement ring with one large stone surrounded by smaller ones
Cluster with larger diamonds set in a milgrain setting – this is similar to the first example, except each diamond is surrounded by more than one small stone
Cluster with smaller stones surrounding larger ones – this looks like an eternity band from previous generations (but it's not)
Three-stone setting – Three stones of different sizes will make a unique statement.
A three-stone setting is a popular choice for Engagement Ring Bands, but one that can be surprisingly versatile. The three stones can be placed in a row or cluster, and they can also be set in a variety of ways. For example, three diamonds may be set on top of each other with small spacers between them (known as prong setting). Or they could be placed together at an angle that creates more visual interest than just stacking them vertically; this technique is known as pavé diamond setting or baroque style.
You'll want to choose your favorite shape for your center gemstone–a round cut is probably best suited for this look–and then pair it up with two distinctly different cuts: maybe one round cut and one marquise?
There are many ways you can combine these elements within your ring design: it's all about finding what works best for you! If something seems too messy now try breaking up everything down into smaller pieces so that everything looks less crowded later on down the road when things get bigger again 🙂
I hope that you found these ideas to be helpful and inspiring. If you're looking for Unique Engagement Rings, try out one or more of these styles. My favorites are the milgrain and cluster rings because they add a little color while still keeping it classy.